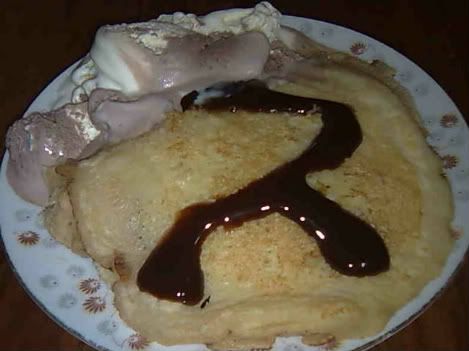 This is what happens when you are an exec, have too many tasks but are afraid to look at them and spend the night gasbagging away.
Couldn't find the crepe pan, so used a simmer pan and I think I might have turned the heat up too high. Am used to making crepes not pancakes. I was trying to make them 12cm like the ones that work sells pre-packaged. Their pancakes are artificial but very round and thick.
Misjudged the bubbling and when to turn over. I should have gotten a bigger/deeper dish rather than the teacup dish because I definitely did not expect it to melt that fast.