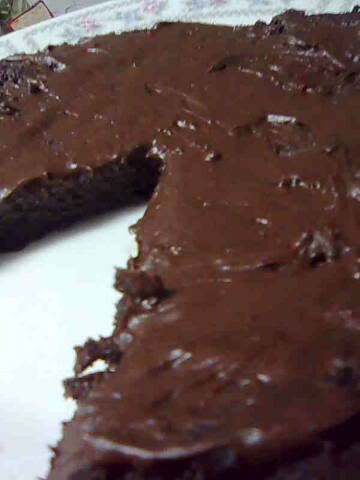 Behold, the microwave brownie of awesome.
I got bored and felt like baking. I curse the people who introduced me to the wonder of baking with a microwave. I find myself getting creative with the ingredients when I have to make do with what's in the pantry. Tastes really nice though. Very moist and rich. Probably didn't really need to add the chunks of chocolate. Very rich by itself and the chocolate migrated to the centre for some reason anyway.
Next time, I think I'll add chopped walnuts, skip the extra chocolate and place it in a square dish as opposed to the round dish. Not to mention cut it so it looks like a brownie. As it is, it looks like a giant cake-cookie.