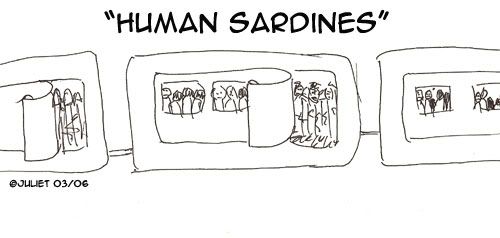 Away from the sea, and found on land.
Packed tightly together, in a moving tin can.
Around and around, the city it goes.
Feeling so squashed, from your head to your toes.
At last it stops, as the lid peels back.
Sighing in relief, as it goes down the track.
A
crappy
2-minute sketch on what peak hour was like this morning, along with a super quick poem.
^_^
( 08:30am ... Sleepy musings )
( 12pm ... what I did in the most boring hours of the day... )